The House of One Thousand Eyes
Author
Release Date
Pages
Format
Source
Sent to me for review by Annick Press
Where to Preorder
Who can Lena trust to help her find out the truth? Life in East Germany in the early 1980s is not easy for most people, but for Lena, it's particularly hard. After the death of her parents in a factory explosion and time spent in a psychiatric hospital recovering from the trauma, she is sent to live with her stern aunt, a devoted member of the ruling Communist Party. Visits with her beloved Uncle Erich, a best-selling author, are her only respite. But one night, her uncle disappears without a trace. Gone also are all his belongings, his books, and even his birth records.
Lena is desperate to know what happened to him, but it's as if he never existed. The worst thing, however, is that she cannot discuss her uncle or her attempts to find him with anyone, not even her best friends. There are government spies everywhere. But Lena is unafraid and refuses to give up her search, regardless of the consequences. This searing novel about defiance, courage, and determination takes readers into the chilling world of a society ruled by autocratic despots, where nothing is what it seems.
When Annick Press reached out to me to be apart of this blog tour, I immediately accepted because I had never heard about The House of One Thousand Eyes, or any YA book set in East Berlin, for that matter. I was really interested in the ways in which a historical society would be presented, and how the story would pan out. And as I read this book, I totally got sucked in to the world, the story, and the lives of these characters.
One of my favourite things in books is when information is not only concealed from the reader, but also from the protagonist. I don't know why, but I love finding things out along with the main characters, and that's exactly what happens here. Lena, our main character, is just as in the dark on the big matters as the audience is. When her uncle goes missing, and everyone around her begins acting like he never existed, there are more questions that answers, and no answer is to be trusted. The suspense is built up so beautifully, and it made the page fly by.
I want to talk about Lena as a character. First of all, if any person ever hurts her again, I will fight them. She is a precious bean who must be protected and cared for.
An actual image of me, protecting Lena
I also loved her dedication to her family, and her desire to always see the best in people. Whenever possible, it seemed like she was giving people the benefit of the doubt, even when it sometimes meant undermining her own autonomy. I really loved the community that surrounded her. But my god, is she put through the ringer here. She's not only the victim of a destructive mental health system, but also a target of the secret police, as well as (**spoilers**) a victim of sexual violence.
I found her, and her mental state, so interesting. In the novel, the death of Lena's parents takes a huge toll on her, and after spending time in a mental facility/hospital/ward (whatever you want to call it), she has built up some interesting coping techniques. One of them being building a metaphorical wall in her mind. The duality between the wall in her mind and the wall that split Berlin in half is obvious, but in the way that it's written, it comes across as nuanced and a really striking grieving and coping mechanism.
The side characters were also really interesting. From her colleagues, to her family members, to her love interest Max, every character, from the moment they stepped into the story, felt fully realised. The small subplots, which did so much to add to the realities of the world and society they were living in, never distracted from the main story and felt necessary, as well.
The plot was also so interesting, filled with twists and turns and secret police and communism galore. I had never read anything set during this time period, or based in East Berlin, but the vivid ways in which Michelle Barker wrote about the society was so engaging. I found myself holding my breath at moments, as I was really in Lena's shoes: scared, and confused.
Lastly, I want to talk about how much I loved and appreciated the ending of the book. No spoilers, obviously, but at one point it looks like the story could potentially be wrapped up in a neat little bow. When I saw this possibility, I got super frustrated because, honestly? That felt like the easy way out. But what I will say on the ending, is that it's both satisfying, and truly what is necessary. I loved every minute of this book from beginning to end, and especially the end.
If you're a fan of historical fiction, really powerful storytelling, and great characters, The House of One Thousand Eyes is a story for you. I had a blast reading this, and I can't get Lena out of my thoughts. This book is sticking with me, and I hope everyone gets a chance to read it. 5 stars!
Also, as part of the blog tour, I've created a playlist inspired by the book! This playlist includes music from the era of the story, as well as music from the GDR, songs about revolution, and secrecy. I've linked the Spotify playlist below, and also listed the tracks, as well as why I've included them!
1. Tear me Down - Hedwig and the Angry Inch
"Don't you know me? I'm the new Berlin wall, baby."
An iconic start. This is a song all about the setting the tone.
2. Things We Lost in the Fire (Acoustic) - Bastille
"All that we've amassed, sits before us. Shattered into ash"
A song about Lena and her parents.
3. Electric Stars and Satellites - Callie Moore
"This radio static, it may not mean a thing. But it's the sound of possibility, the waves are all around us"
This is both a song about connection to those we can't see and grief. Both about Lena's family, and the role of the radio in the book
4. Alt wie ein Baum - The Puhdys
"Old as a tree"
The Puhdys were one of the most popular bands in the GDR, and this is one of their most popular songs
5. This is War - Thirty Seconds to Mars
"
I do believe in the light, raise your hands up to the sky"
This song reminds me of all the characters in the book who are fighting for this brave new world. For Erich. For Max.
6. Karma Chameleon - Culture Club
"
Loving would be easy if your colors were like my dreams"
One of my favourite songs from the 80's. Meant to juxtapose the story with the happenings in the West
7. Another One Bites the Dust - Queen
"
Are you happy, are you satisfied?
How long can you stand the heat?"
Another huge 80s hit. But also sinister. This is here to represent those 500 people behind the thousand eyes.
8. Über sieben Brücken musst du gehn - Karat
"
You have to go over seven bridges.
Seven dark years, survive.
Seven times you will be the ashes
But also the bright glow" (Translated from German)
Karat was another huge band in the GDR, and this is by far their most popular song. It's a beautiful haunting story of survival
9. Heroes - David Bowie
"
I, I can remember s
tanding by the wall. A
nd the guns, shot above our heads. A
nd we kissed, as though nothing could fall"
I mean, we needed one love song on here. And this song was written in Bowie's Berlin period about love by the wall. For Lena and Max
10. Everybody Talks - Neon Trees
"
Never thought I'd live t
o see the day w
hen everybody's words got in the way"
Secrecy in the novel is key. Which kinda sucks when everyone is in everyone else's business.
11. I've Had the Time of My Life - Dirty Dancing
"
I've finally found someone to stand by me.
We saw the writing on the wall, a
nd we felt this magical fantasy"
When the Berlin Wall fell, Dirty Dancing was playing in many cinemas on the West. Many believe that this could have been the first piece of Western culture that many Berliners experienced.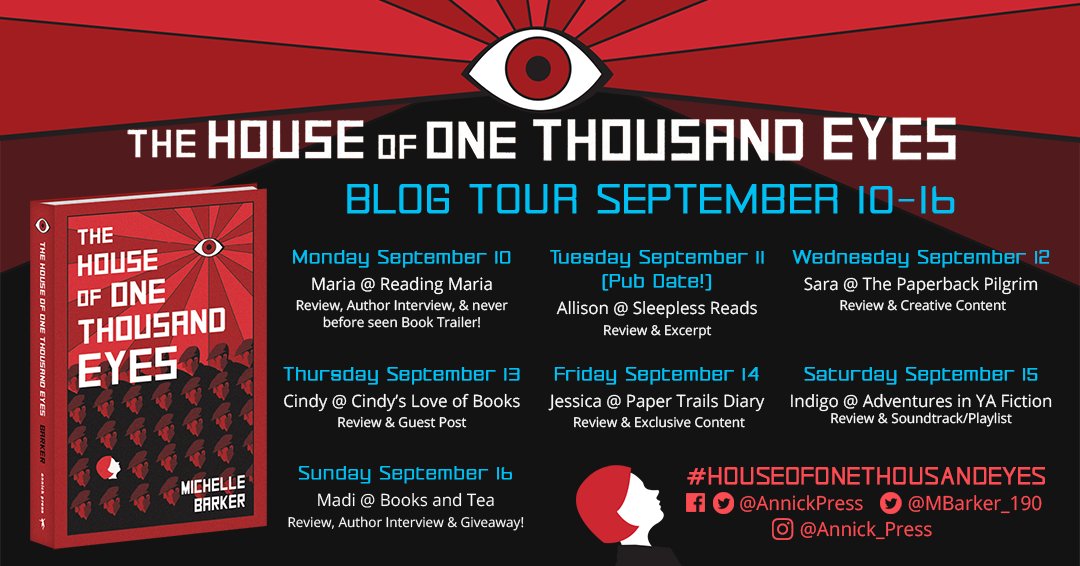 Let me know what your thoughts are in the comments! Thanks for sticking around, and don't forget to head on over to all the other blog tour spots! Let me know if you pick up a copy for yourself, and happy reading!